Lynn Wilson
When the Lord first birthed Ansley's Rainbows of Hope in my spirit, I had no idea all it took to start a non-profit. The next morning, I began researching where to begin and started crying; I was overwhelmed. I called my mom to tell her what the Holy Spirit had asked of me and the first thing she said was, "I have started non-profits before. I can help you." She walked me through every step effortlessly. She drafted the 501c3, the by-laws, articles, everything. I could never had accomplished this without her support, talents and love. She has always been my biggest supporter and I know I can count on her for anything.
John Butin
John Butin of Taylor, Odachowski, Schmidt and Crossland law firm in St. Simon's Island donated his time and expertise to the formation of Ansley's Rainbows of Hope. He walked Nancy and her mom through the process and assisted with gaining tax exempt status from the IRS. His knowledge and assistance were invaluable.
Valerie Wilson
Valerie Wilson has donated countless hours and her amazing talent to get our first website up and running. She is always willing to help correct any errors that result from updates or help me improve the look and experience of the site. She has been a true blessing. As a nurse, this is beyond my wheelhouse; I could not have done this without her help.
Judith Alexander
Nancy's former college professor, Judith Alexander, has spent hours making afghans for us to give to the children whose family's we serve. Each afghan is made with love and carries our logo.
Alice Kennedy
Alice Kennedy with Alibeadworks customized these beautiful Czech crystal bracelets for Ansley's Rainbows of Hope. Each is one-of-kind and handmade by Alice. They were donated to Ansley's Rainbows of Hope to be given to the mom's of the families they assist and to be given with a minimum $10 donation. They have been a huge blessing to the organization and recipients.
Lifeway Christian Store
The manager of Lifeway Christian Store in Savannah, GA have donated hundreds of reindeer and other stuffed animals that say Jesus Loves Me for the children we serve.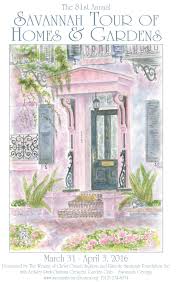 Savannah Tour of Homes and Gardens
The Savannah Tour of Homes and Gardens has blessed Ansley's Rainbows of Hope with grants in 2016 and 2017. These grants have enabled the organization to continue to fulfill their mission.
Stephanie Wagner
Stephanie Wagner with Seabreeze Express has been a supporter of Ansley's Rainbows of Hope since they first started. Her generosity has allowed the organization to bless many families. Stephanie also volunteered an entire Saturday at an event in Pooler in December of 2016. She is such a blessing to us.
Texas Roadhouse
The new Texas Roadhouse in Pooler selected Ansley's Rainbows of Hope as the charity to benefit from their friends and family night March 26, 2017. We received a check for $3,549.48 and were speechless! The event was a huge success. Two of our Ansley's Rainbows babies were in attendance with their families which made it even sweeter.
Carrie from BoldSoul Boutique
Carrie from BoldSoul Boutique located in the Tanger Outlets of Pooler, GA has been an enormous supporter of Ansley's Rainbows of Hope. She first blessed us with her talents by singing at an event in Mellow Mushroom with her group Joyful Noise. She then held a raffle at her grand opening which benefited Ansley's Rainbows of Hope. She has allowed the organization to sell items in her shop which also benefit the organization. Her bright smile and kind heart are such a blessing to us.
Michelle Furnari
Michelle Furnari was one of our first monetary donors. She believed in what we do and wanted to be a part of it. She and her family lived in New Jersey. She drove to a Wells Fargo bank to deposit money into our account so no fees would be taken out. Her warm smile and huge heart were apparent in all she did. She went home to be with Jesus in 2017. The Gearharts and the Furnaris met on a cruise in 2012 and became instant friends. Chris made an extremely generous donation to Ansley's Rainbows of Hope in Michelle's honor. We are so thankful for their support, but most importantly, their love and friendship.
Melissa Hunt
Melissa Hunt has gone out of her way more times than I can count for Ansley's Rainbows of Hope. She have visited families in Atlanta when Nancy could not, and has lavished them with gift baskets like the one pictured. She is Jesus with skin on to all who meet her, and we could not do what we do without her.
Keller Williams
Keller Williams held a Facebook contest the summer of 2017 and Ansley's Rainbows of Hope was chosen to receive funds from the sell of a downtown home. They donated $250 to our organization.
Jimmy and Gena Rivers
Jimmy and Gena Rivers with Jimmy Rivers Performance Works (JRPW) have been constant supporters of Ansley's Rainbows of Hope. From monetary donations, to donating dozens of inspirational adult coloring books, they have helped us continue blessing families in need. Gena is a long time friend of the Gearharts, and stood by their side when Ansley was in the hospital in Augusta.
Brian Adkins volunteered his time and talent to get the new website for Ansley's Rainbows of Hope up and running. Not only did this save the organization money, the site is easier to navigate and update. I cannot thank my brother-in-law enough for his hard work, dedication and patience.